Coaches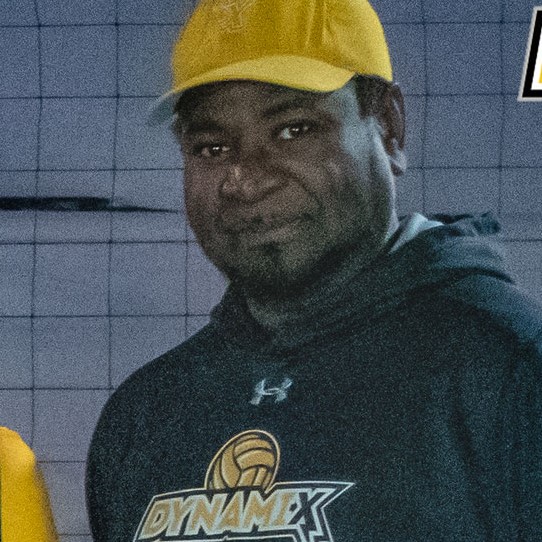 Head Coach/Director Kevin McClinton
Kevin has been married to his lovely wife Estelle for over 26 years. He has 3 kids, Marissa, Julian and  Sarah. Both Marissa and Sarah have played travel volleyball and at the collegiate level. Marissa is  for Randolph College. 
Kevin has over 20 years of experience coaching various sports; softball, football, basketball with 9 of those years coaching volleyball. His love for teaching began while he was an Electrical Engineering student where he worked with a college program to teach young inner-city students the basics of electronics. He also was a student tutor where he taught and helped lower class-men pass the rigorous Calculus and Differential Equations courses. He has also spent several years giving piano lessons. Kevin currently works as a Senior Systems Engineer.  He is very pleased to be able to combine his love for sports and teaching.

While baseball has always been Kevin main sport, (played a couple of seasons of semi-professional baseball in NJ) he has a love for and has played just about every sport played with a ball.  His family says he is obsessed with volleyball and talks about it every day.  He is USA Volleyball (USAV) IMPACT and CAP I certified. He is also Gold Medal Squared volleyball certified. He is a member of USA Volleyball (USAV), the American Athletic Union (AAU), American Volleyball Coaches Association (AVCA) and Positive Coaching Alliance.   He also coaches Middle School and High School volleyball
Kevin is lucky to have met mentors who are very successful trainers and high school, travel, college volleyball coaches. He leans heavily on their successful experience for guidance to help train successful volleyball players. Kevin's philosophy is to train his young players in fundamentals of the game, teaching them to work hard while gaining a love for the game. He strives to teach them: we play to win but not to be obsessed with winning and if we work hard and take care of the fundamentals, most of the time we will win. If we don't, lets find out what happened and try and fix the areas where we are weak.  Kevin's goal is to strive to move each player to the next-level.  He is very pleased to have a successful record of training young volleyball players.  He strives to never be a player's last coach.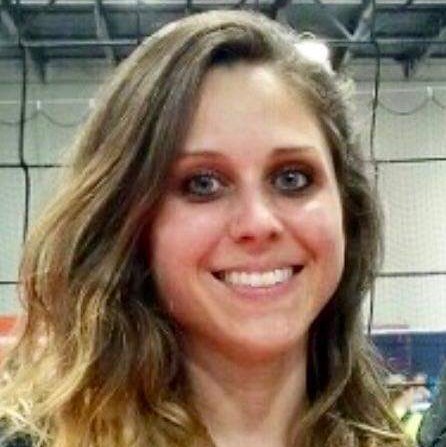 Head Coach Kelli Knight
KELLI KNIGHT started her volleyball career in 1991 when she was a 6th grader at Saunders Middle School in Manassas, Virginia.  She is a graduate of Osbourn Park High School where she held a starting position all four years and lettered in volleyball and track.  During high school she also played for the Junior Olympic Volleyball Association travel program from 1994 to1998 where she trained under D-1 George Mason University Head Coach, Pat Kendricks with her focus position being middle blocker.  While not practicing for school or traveling with her JOVA team, she participated in multiple volleyball camps throughout Virginia. 
She attended Bridgewater College where she studied psychology and continued her volleyball career.  She has been an active participant on an adult co-ed volleyball team since 2008 as well as coaching recreational, instructional and competitive travel.
"The game of volleyball as in any competitive sport is very much a mental game; Learning to quickly shake off mistakes, refocus, push through weariness, strategizing your plays on the court and most importantly, being a TEAM player."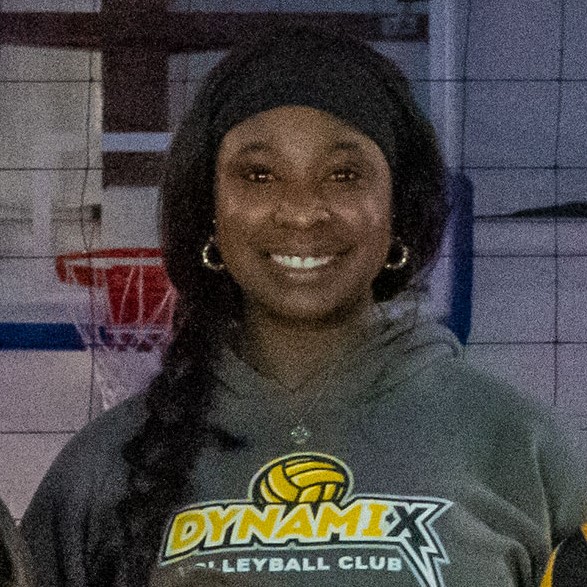 Head Coach Marissa McClinton
Marissa started playing volleyball around the comfort of her home at the age of 8. It wasn't until 2009, her freshman year in high school that she decided to learn how to play competitively. In just three years with numerous private coaches, attending endless volleyball clinics, camps and competing with travel teams, she had offers to play for D1, D2 and D3 level colleges. Marissa decided to play at Randolph College in Lynchburg, VA as an OH and MB, where in her junior year of college, she helped lead the team to a record-breaking season. Marissa was also the leading blocker in the ODAC conference before the ODAC playoffs in 2014. Marissa has been coaching volleyball since 2011, and has attended multiple coaching clinics over the years to keep up with the game and has worked with top coaches in the United States. Her goal is to consistently develop strong volleyball players to compete at the national level, who strive to excel on and off the court, and to help expand the growing Dynamix community.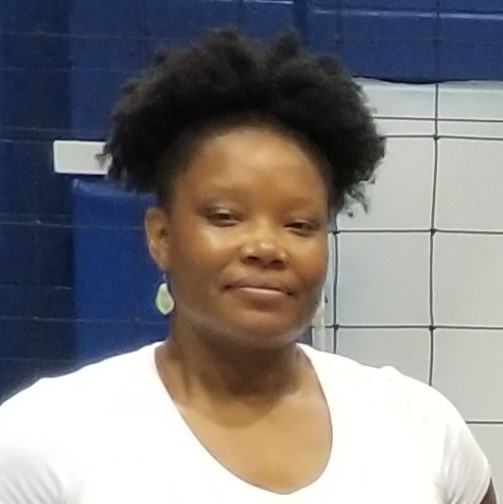 Head Coach Rosalyn Patterson
Rosalyn will be starting her fourth year of coaching.   Her first year she volunteered, second year she was an assistant, and this past year she was the head coach for the Select 14U.  
Her coaching principle:  You can play volleyball or you can be a volleyball player.  The difference is how you practice.  Trained in Gold Medal Squared.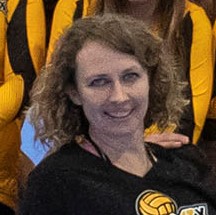 Head Coach Jenn de Franco
Played 3 years middle school, 4 years of high school, went to Virginia State Finals 1997, played 1 year of travel volleyball, and played 1 year at Shenandoah University.  Position setter.
For the next 20 years I became a NICU nurse and lactation consultant while marrying my love, Fabiano and had three kiddos.  Now that they are older and developing a love of the sport of volleyball it has resparked my love for volleyball as well.  
I have coached at Providence Christian Academy varsity team and the 13's DVC team.  I specialize in developing our setters during positional practice.  I also help by being the club coordinator making sure everyone is on the same page and parents get their concerns addressed.  
I would say my style of coaching is loud and proud.  I want my players to find their own voice and develop a confidence in their skills.  I'm usually the first coach whooping and waving my "chill pal" scarf in the air when my players rock it on the court.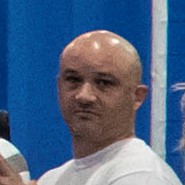 Assistant Coach Tim Jones
I have been coaching Volleyball for over 3 seasons now. I have a daughter starting her third year of college and my youngest, who plays volleyball, is in middle school.  She is in her third year and has completely fallen in love with the sport. Her love and drive for volleyball has given me a whole new outlook on the sport all together. I truly enjoy coaching and working with each player.  Watching them work hard to improve and grow in volleyball is pretty amazing. I look forward to meeting new players and having a successful season.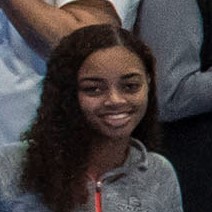 Assistant Coach Jazmyn Hills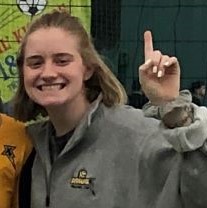 Assistant Coach Maddie Lam
Maddie Lam started her volleyball career in 7th grade when she first began to play the game. She joined Kevin McClinton's travel team her 9th grade year with WYSC and played with Kevin for two more years through Dynamix. For her senior season, she played with Manassas Volleyball Club. Having such a passion for the game and wanting to teach young girls, Maddie accepted an assistant coaching position for the Select U13's Dynamix team during the 2019-2020 season. She hopes to continue playing the sport at Liberty University this coming Fall. 
"From my short experience as a coach, I have learned that, although it is my main goal to teach these girls the game of volleyball, my other priority is to be a mentor; someone who they can look up to. I was the same age as these girls only a few years ago, and I remember what it was like to need a coach that you can rely on, on and off the court. My hope is that I can be that for each of the girls I coach." - Maddie
Admin Staff
Kevin McClinton is the Director of DVC.  He can address any issues you might have with a coach, players, admin staff, facilities, equipment, or other parents.  Please if you have an issue feel free to contact him at kevin.mcclinton@dynamixvolleyball.com
Lakesha has been DVC's accountant since the beginning.  Any questions or concerns about money?  You can reach her at Lakesha.davis@dynamixvolleyball.com
Jennifer de Franco has been DVC's "club mom" and Club Coordinator for a year now.  She organizes the website, schedules, and sends out the majority of emails trying to keep everyone informed.  She can answer any general questions about DVC.  You can reach her at jennifer.defranco@dynamixvolleyball.com
Dawn has been DVC's tournament scheduler for travel since the beginning.  She also reserves hotels for multi-day tournaments.  You can reach her at dawn.roda@dynamixvolleyball.com